Caramel apples, but..cooler? ;)
What you'll need: Apples, popsicle sticks or chop sticks. Candy for a "face", caramel soft candies, and milk.
Cut the stem off, and stick the stick in :)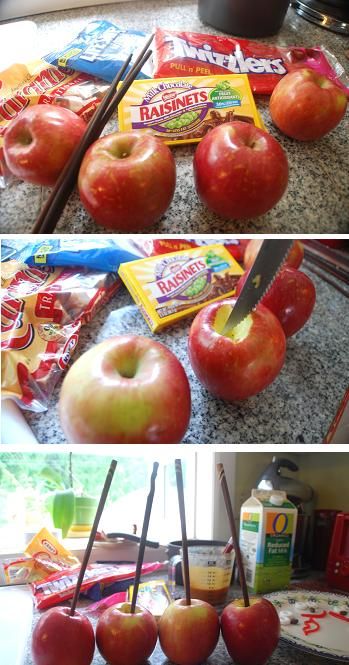 We didn't use exact measurments for the caramel,
but it came to be about 20+ of the soft caramel candies, and 4 tbs of milk.
This only covered 2 apples. Melt the caramel & milk in the microwave for about 2 1/2 minutes.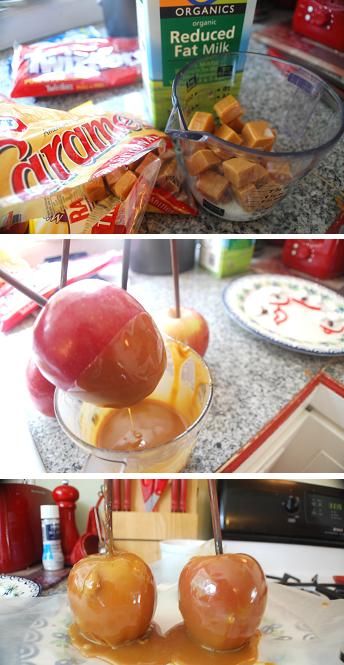 For our faces we used mint rings for eyes, raisinets for nose, and twizzlers for the mouths :)
All done! :D