Muffins for a lack of a better word :)
You do use a muffin tin though!
Thanks a million to all the brainstorming with AZ!
So, they're basically flour tortialla soft tacos, in the shape of muffins! :D
What you'll need/how to make the tortilla 'muffin' bases
Add pre-made taco meat, then beans, then cheese
BROIL, dont bake..just keep an eye on it til the cheese is nice and melted.
Then add whatever you want! we did sour cream, lettuce, and tomatoes/chilis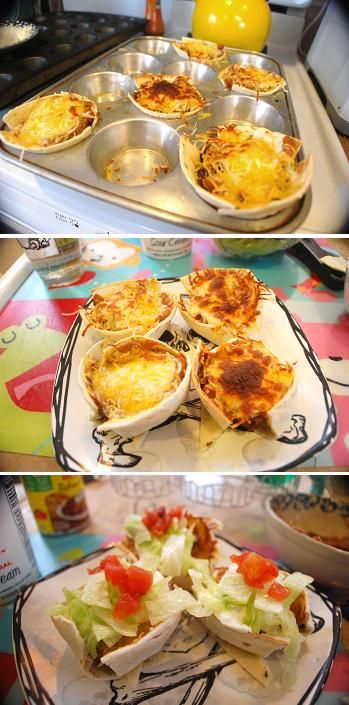 And then you've got the final product! :D
I'm spending the next week putting together a digital portfolio for my application to the College of the Arts, but i'll do my best to continute updating as much as possible :D
Don't forget to send in your photos!