Well..."campmade" :)
Sorry we haven't updated in a bit.
I was even going to take a break, to get my life sorted out a bit,
but, i just couldn't stay away :)
So, revisiting
camping donuts
, we now made them from scratch...kinda :)
We forgot to add sugar, so hey-- remember sugar :)
Not gonna lie, using the premade biscuit dough is yummier, but, this was great too!
What you'll need:

Making the dough:
Roll it into a little ball, and poke a hole in it!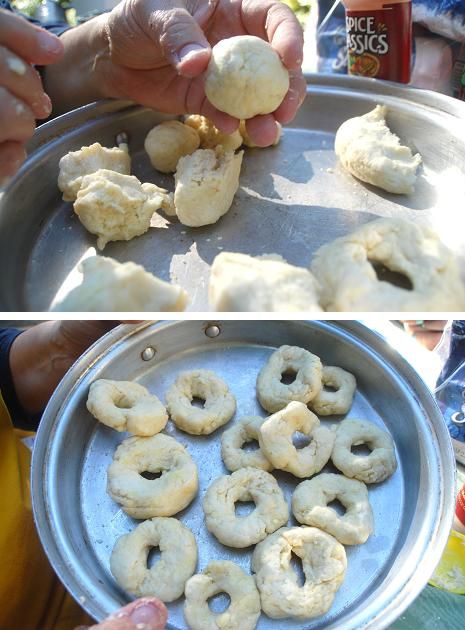 You could also do this over a fire,
you need to boil a thing of oil...PLEASE dont burn your campsite down!
You drop 'em in there til they brown.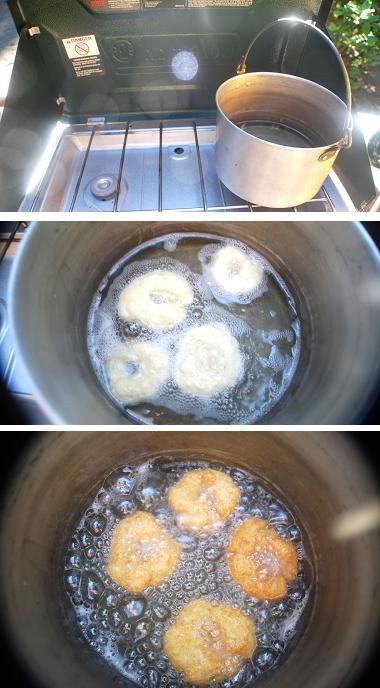 While they're warm still, shake 'em in a bag of cinamon and sugar.
Then eat 'em! or be awesome like me 'n add a bit of whip cream then eat 'em :D