Our blogs been up for a couple months now, and thanks to stumbleupon.com we're up to
15,000+
views a day! :D So, we'll be updating as much as possible
[even though we update frequently anways :P
]
<3's to AZ for brainstorming help today!
We made more sugar cookie cups, like we did when we made these for the 4th:
But instead, filled them with raspberry jam, topped 'em with milk chocolate & whip cream!
What you'll need/how to make the cookie cups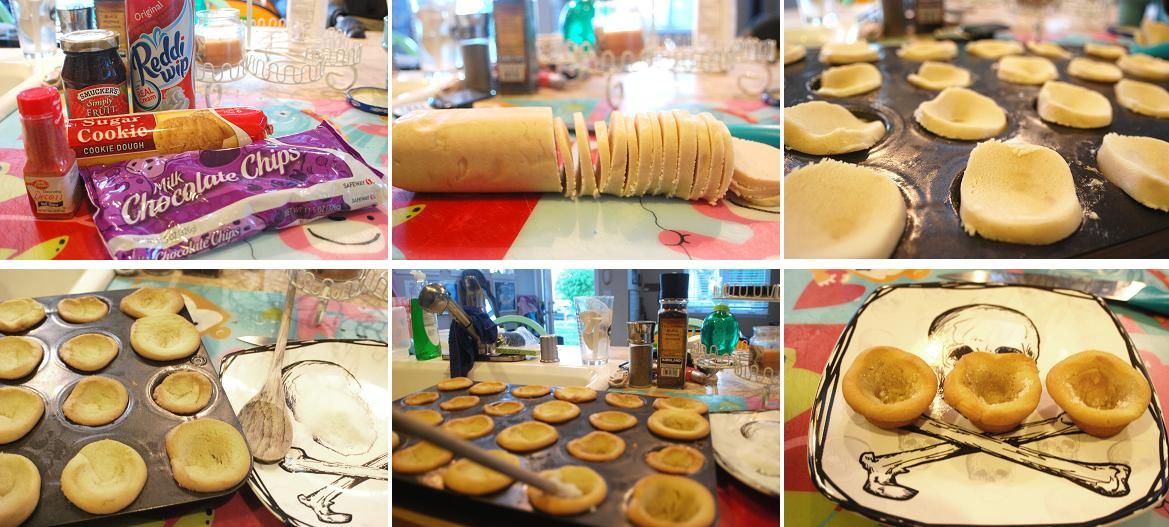 Fillings/toppings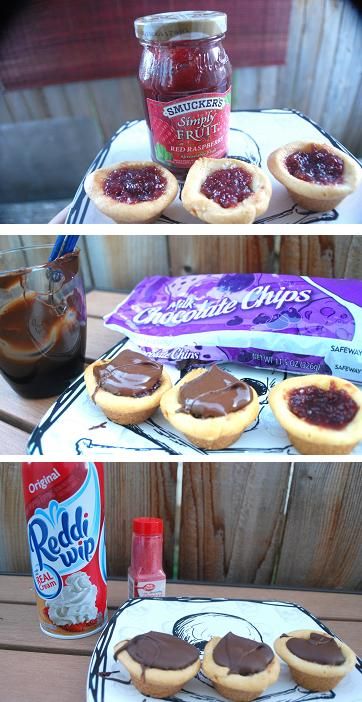 The final product!