Taking the 'classic' kid favorite of pie crust cinamon rolls and adding a little twist to it.
Thanks to Perry for the help.
What you'll need/how to roll them.
Slice 'em. [obviously, these are my friend's hands ;)]
You bake 'em like the pie crust instructs you to.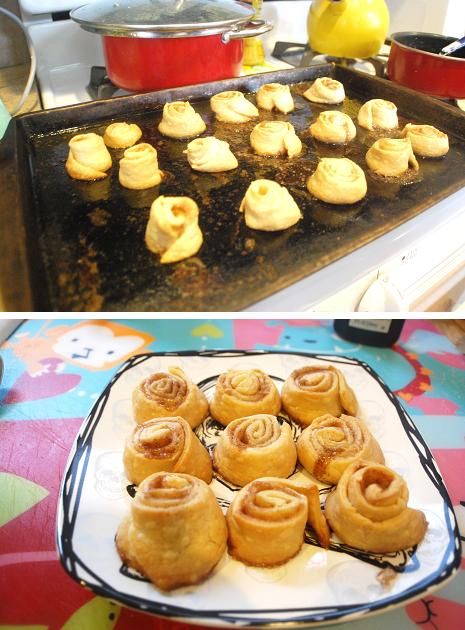 What you'll need for the [colored] glaze.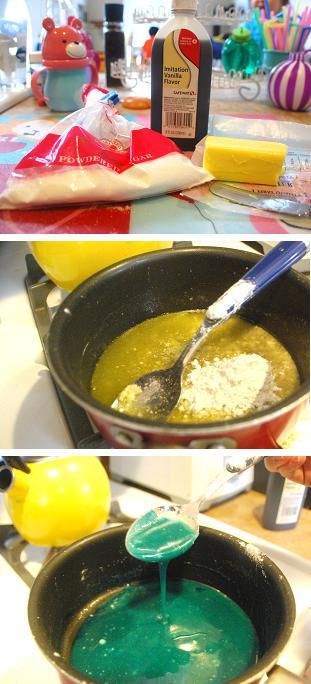 They look like we squished little smurfs to make these.
[dont worry kids, no smurfs were really harmed in the making of these]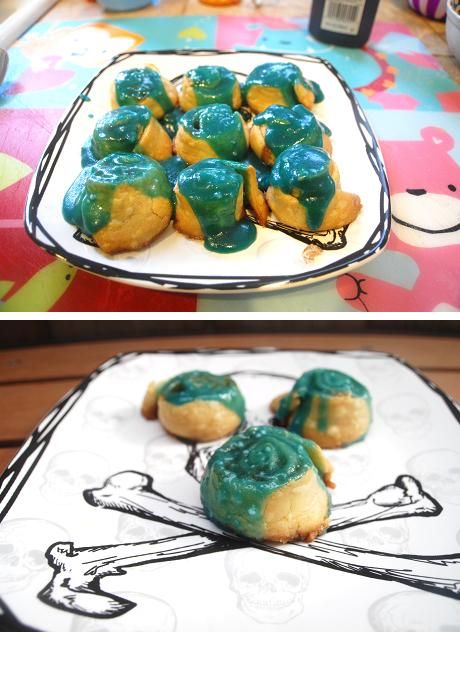 Carter was a bit warry, but, ended up liking them.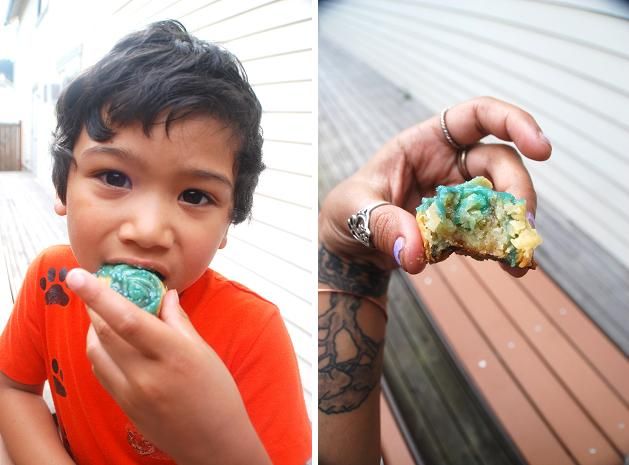 Have fun making these, and picking your icing color :)
This will be the last post for awhile, due to some personal things,
but please keep emailing me your photos and any ideas you want us to try.
Hopefully we will be back here soon :)