So, Clara turned ONE.
ONNNEEE.
ONNNNNNNNNNEEEE, i say!
And yesterday we found out...she doesn't like frosting.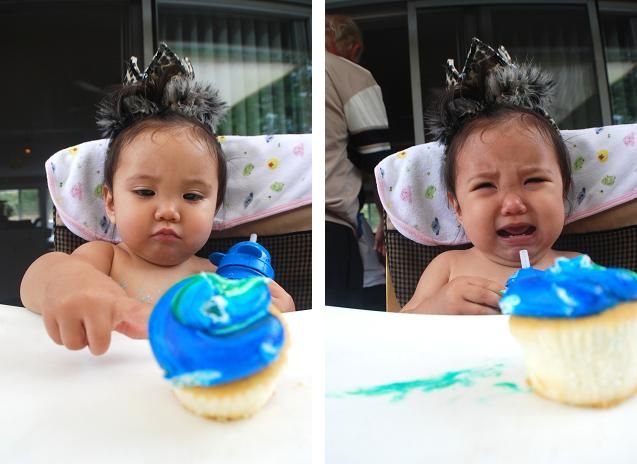 YEAH.
So, today, i made her a frosting-less smash cake, that she, er, she didn't smash.
But you'll see that at the end :D
So, if you ever need to make a frosting'less cake that looks like a pizza, read on!
[The white stuff, is cream cheese, sorry that isn't pictured better]
What you'll need
Spread on the cream cheese and whatever red jam you like :)
[it's the 'sauce']
White chocolate [that DOESNT have 'cookies' in it] + grater =
the most expensive "cheese" you'll ever put on a pizza :P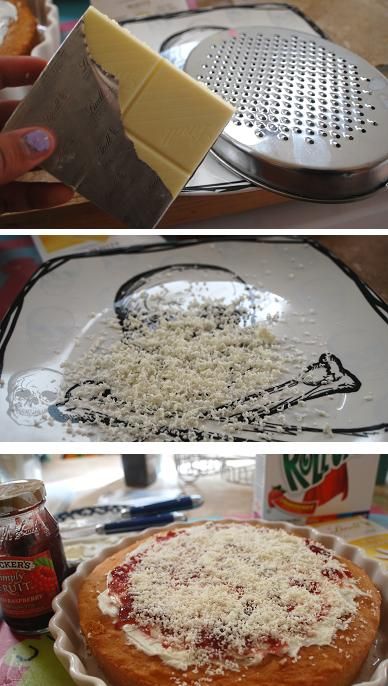 For the pepperoni you take a red fruit roll up and cut it into circles
[easier said than done]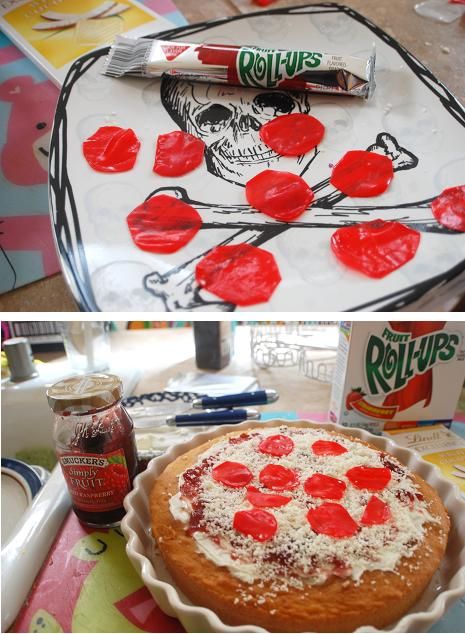 And VIOLA!
You have a pizza smash cake!
She was just happy to get away from that cake :P